• altar work • astrology • charisma • community altar work • forward momentum • health • jupiter • jupiter in pisces • personal growth • Pisces • safe travel • self realization • sex appeal • spiritual growh • success • victory • wealth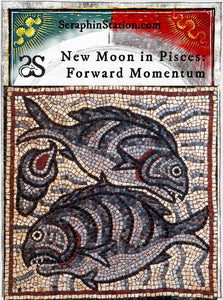 For this upcoming New Moon in Pisces and the days immediately following, there is a *hell of a lot going on.* The Sun and the Moon are conjunct Jupiter and Neptune, the co-rulers of Pisces. This is really pretty special and makes this an *excellent* New Moon for spiritual/magical work. But that's not all – Mars, Venus, and Pluto will be conjunct in Capricorn the following day, and Mercury and Saturn will be conjunct in Aquarius. It's a HUGE party and *everybody* is showing up (well, except Uranus – he's too busy being conjunct the North Node in Taurus to socialize right now). As if...
---
• community altar work • cor leonis • courage • healing • leo • power • stamina • talisman • victory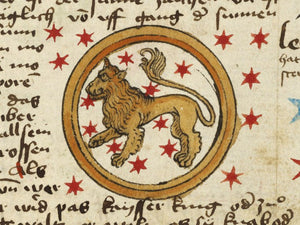 Yes, Saturn's been in Aquarius for a while now. This isn't new. And it will be there into 2023. And it's been all stompy and cranky with the lockdowns and restrictions and quarantines.  But we just had a major, stellar full moon, astrologically speaking (forgive the pun), with the moon in Aquarius conjunct beneficent Jupiter and making actually ZERO hard or negative aspects for just a few hours. Pretty rare lineup of lovely, really. Talked about it in the client forum a bit if you missed it. And right now, the sun's conjunct Regulus, one of the so-called Fixed Stars, the brightest one in...