• altar work • get a job • job seeking • money drawing • patron saints • st. raymond • stop gossip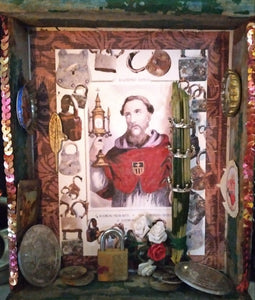 This work begins the night of August 31, the feast day of St. Raymond Nonnatus, but there is some wiggle room and you absolutely can book late, as long as you see slots still available. St. Raymond Nonnatus gets his name — which means the not-born — by virtue of his being delivered by C-section. Considering this happened in the early 13th century, it was quite an unusual event (and doubtless quite grisly), but his poor mother died in childbirth and this was the only way Raymond could be saved. This is where his patronage of pregnant women, childbirth, midwives, and babies comes...
---
• black arts • crown of success • customized • diamonds • money drawing • ultimate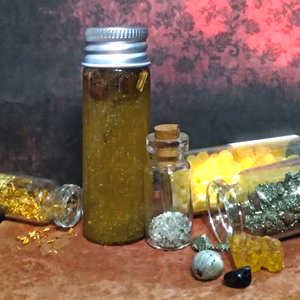 Or rather, the ingredients to make them are back in stock. I had a bit more trouble than I'd expected finding a good, reliable supplier for the right kind of diamond powder who was in the U.S. and whose ethics I could be sure of ('cause none of my formulas call for conflict diamonds and child mining labor). The supplier I used to use isn't around anymore. I've finally found another good one in the U.S., but shipping isn't as fast as it used to be, and prices certainly aren't going down, heh, so I only ever have a limited...