• alcoholism • change luck • gambling • job seeking • luck • poverty • prosperity • protection • saint of the month • saint of the month box • San Martin Caballero • St. Martin of Tours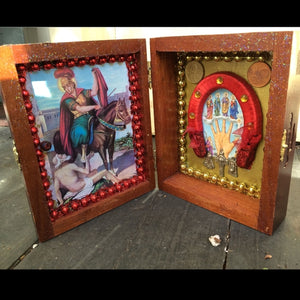 November's saint for the Saint of the Month Box is St. Martin of Tours, aka San Martin Caballero, whose feast day in the Roman Catholic calendar is November 11th. He was a 4th century bishop in Tours but had once been a soldier, and this is how he's almost always pictured in the art of Western Christendom – a soldier on horseback cutting his cloak in half to clothe a beggar. He had a reputation for miracles even while he was still living, and he was one of the first non-martyred saints to be venerated so widely. Officially, he's the patron saint...
---
• fast luck • gambling • luck • product news • products • sex appeal • spiritual supplies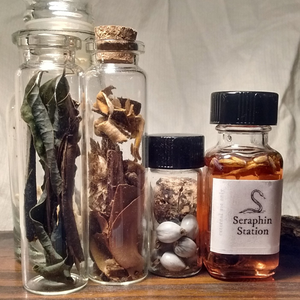 Algiers is a regionally-specific old New Orleans style hoodoo formula designed to bring luck in both love and money. It was particularly favored by gamblers who planned to spend the night out getting lucky – in more ways than one.It still has an element of "fast" in it, ingredients-wise, but if Red Fast Luck clocks in at about 90 mph, Algiers comes in at a perhaps more dignified 70 or so. But when we want fast results, we can't always expect deep and long-lasting ones, and when we want luck that sticks around for a while, we can't always expect...