• cross • protection • st. bartholomew
Folks who ordered a St. Bartholomew's cross talisman to be created during the course of their booked St. Bartholomew altar service: If you recall, these come in drawstring bags that hold the handmade cedar cross along with some other required herbal ingredients. Well, the crosses turned out fine. The handsewn bags made of delicate and slippery material? Not so much. These just do not lend themselves to hand sewing easily. They looked like crap. My amazing mother, God bless her, is bailing me out on these. She picked up the fabric and is going to machine-sew them. They're gonna go...
---
• cast off evil • cleansing • protection • road opening • spiritual cleansing • st. bartholomew • talisman • uncrossing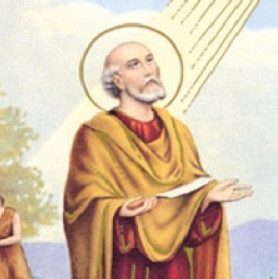 This is a three-day service beginning the night of August 24th, the feast day of St. Bartholomew. There is some wiggle room and you can join up after the work starts as long as you see that there are still spots left and it doesn't say "sold out." St. Bartholomew is the patron saint of bookbinders, butchers, tanners, and cheese makers. Some very brief and pretty confusing scriptural references mean he's numbered among the original apostles, so we don't know that much about him as a historical figure. But as is so often the case, rich folk traditions have filled in the gaps. His strong...