• blessing • influence • luck • peace • peaceful home • reconciliation • sacred heart • saint of the month • saint of the month box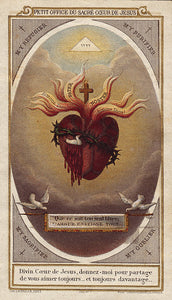 Last Friday was the Feast of the Sacred Heart. I wrote this post on Friday but didn't manage to actually, er, post it :) Anyway, that feast is dedicated to the Sacred Heart of Jesus, so familiar a symbol that even non-Catholics tend to recognize it. Usually pictured as a flaming heart crowned with thorns, and often featuring a cross and a wound and/or droplets of blood, the Sacred Heart is a symbol of Jesus' patient and eternal love and compassion for humanity. Devotion to the Sacred Heart is often practiced to obtain grace, mercy, a peaceful home, consolation in grief, blessings, compassion, and...
---
• angels • biblical oils • esoteric • healing • peace • prophecy • remove curses • reviews • reviews and testimonials • water of life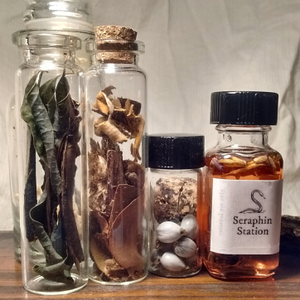 I'm publishing this review because, yeah, it's a great review, but this isn't purely self serving! What's so cool here is they took time to explain how they use it, what particular effects they've seen, what their experience has been, and how they suggest people new to the formula consider using it. This is especially valuable with a formula like Water of Life, which is an original biblical/esoteric oil rather than a traditional hoodoo formula, so there isn't a whole body of already-existing knowledge and tradition and lore surrounding it and its usage. So this kind of first-hand feedback is extra...