News — questions you've asked
• angels • law keep away • protection • questions you've asked • st. michael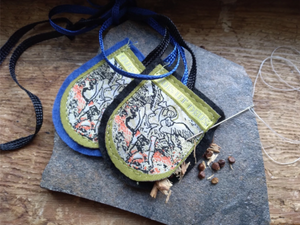 A client is getting set up with some Law Keep Away work, some of which involves physical items being installed at the front entrance where a St. Michael paket has been living. She wonders if she needs to move/remove St. Michael, whom she petitions for physical and spiritual protection, since he's "the patron saint of police and general law and order guy." What a great question! Short answer, no. No need to remove St. Michael. Longer answer explaining my rationale: for one, human beings declared him the patron saint of law enforcement – he didn't proclaim himself that lol… and...
---
• advice • altar work • client education • etiquette • frauds • principles of magic • pro bono work • questions you've asked • scams • services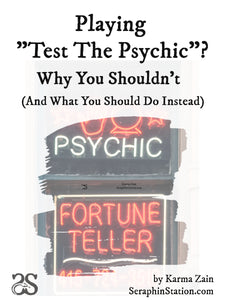 …Or why legit workers aren't even slightly interested in doing Psychic Pet Tricks for free to convince you to be their client, and what you should do instead of playing Test the Psychic. See this blog post in its original context here.Q: I was wondering if there was a way you could help me to prove you are genuine by maybe stating something about me that i have not told you. I want help, but I am tired of encountering all these fake psychics when i search.A: [Name], what you need to do is not search but *research.*There is a...
---
• alum • bs spotted on pinterest • cinnamon • client education • come to me • customer info • hoodoo formulas • hoodoo theory • lavender • lemon • love drawing • pins • questions you've asked • setting lights • stfu
Q: Not a real question but a PSA on dressing candles.Y'all got some real pretty dressed candles on Instagram and Pinterest, folks. Some of y'all got some real pretty big ole fire hazards up on Instagram and Pinterest. Look, those big old chunks of rose petal and various herbs look really nice for the camera, but that shit is a straight up fire hazard and it's interfering with your candle work. The candle cannot do what it's supposed to do when you choke it out with huge globs of herbs. Y'all don't need to be playing like that, especially not...