• altar work • good luck • honey jar • honey jars • jupiter • love • luck • lucky stars • Pisces • prosperity • prosperity jar • relationship work • success • sweet jar • sweetening work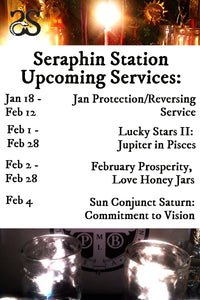 Phase 2 of the Lucky Stars Sweet Jar service for Jupiter in Pisces is now underway. There are pay-what-you-can options because, well, life has honestly just been *insane* the past couple of years, this is an amazing extended "good luck" transit, and if money's a little tight because that's where your luck has taken a beating lately, please feel free to book the reduced rate option; that's what it's there for.     February honey jars for prosperity/success and love/relationships start tonight. There are pay-what-you-can options for the prosperity/success jar, too.     Participants are invited to a private Discord server where I'll post photos and...
---
• art • honey jars • household woes • housekeeping • hyatt • literary analysis • madame lindsey • medieval legends • medieval manuscripts • monsters • peaceful home • products • religion • rootwork education • saints • st. joseph • st. martha • sweetening work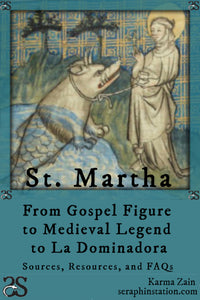 St. Martha is the patron saint of servers, cooks, domestic workers, housewives, and those in the hospitality industry - those who are behind the scenes making important things go even when nobody notices.