• angels • biblical oils • esoteric • healing • peace • prophecy • remove curses • reviews • reviews and testimonials • water of life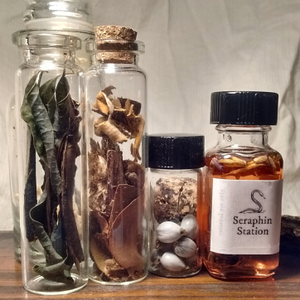 I'm publishing this review because, yeah, it's a great review, but this isn't purely self serving! What's so cool here is they took time to explain how they use it, what particular effects they've seen, what their experience has been, and how they suggest people new to the formula consider using it. This is especially valuable with a formula like Water of Life, which is an original biblical/esoteric oil rather than a traditional hoodoo formula, so there isn't a whole body of already-existing knowledge and tradition and lore surrounding it and its usage. So this kind of first-hand feedback is extra...
---
• angels • archangels • chaplets • hoodoo • hoodoo rosaries • niners • prayer • st. expedite • st. michael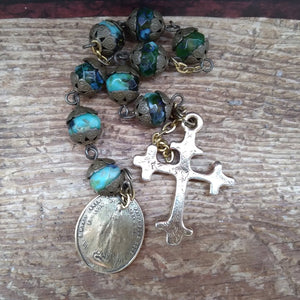 St. Michael Niner Chaplet St. Expedite Chaplet
---
• angels • archangels • gerald of wales • miracles • punitive miracles • saints • st. expedite • st. george • st. michael • working with saints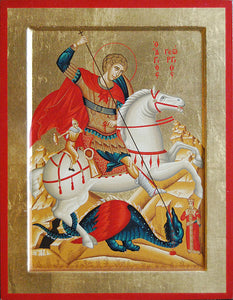 Dusting off this article from 2013 because someone asked about St. Michael and punitive miracles. *** I'm posting this as a blog entry 1. because I can't seem to comment on Cat's blog (maybe she turned off comments or my browser is jacked up), and 2. I don't want to take over her blog with my rambling anyway. Anyway, this is in response to her blog post here. I just want to chime in on the "saints punishing you" thing (if you read this whole thing, you'll see that I am not disagreeing with her – I'm just elaborating). People tend...
---
• angels • law keep away • protection • questions you've asked • st. michael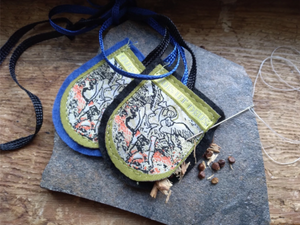 A client is getting set up with some Law Keep Away work, some of which involves physical items being installed at the front entrance where a St. Michael paket has been living. She wonders if she needs to move/remove St. Michael, whom she petitions for physical and spiritual protection, since he's "the patron saint of police and general law and order guy." What a great question! Short answer, no. No need to remove St. Michael. Longer answer explaining my rationale: for one, human beings declared him the patron saint of law enforcement – he didn't proclaim himself that lol… and...
---
• angels • archangels • catholicism • chaplets • communion of saints • folk catholicism • intercession of saints • niners • ontology • patron saints • product news • rosaries • saints • st. michael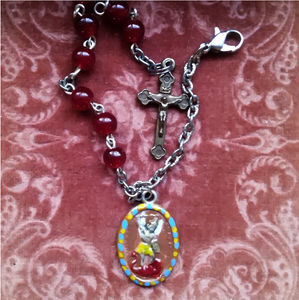 This one of a kind chaplet bracelet is handmade with 5mm ruby red glass beads, an ornate crucifix with a bronze-toned antiqued patina imported from Italy, a chain extension and lobster clasp if you want to wear it or secure it around a statue or rearview mirror, and a holy medal of St. Michael handpainted in bright and durable enamels.  The saintly protector par excellence, Michael is called on to defend against dangers both spiritual and physical and from enemies both known and unknown. Unclasped, this chaplet's length from end to end is 8.75″. Will fit a 7.5″ wrist, but I'm...