• domination • employment • empowerment • fair pay • la dominadora • power • st. martha • st. martha the dominator • steady work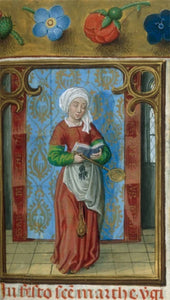 This work begins the night of July 29th, the feast day of St. Martha, but there are several different modes of different lengths running concurrently here, so you absolutely can book late, as long as you see slots still available for the service you're interested in. St. Martha in the Bible Famously depicted in the Bible as getting stuck with all the cooking and cleaning while her sister Mary sat at Jesus' feet and listened to him teach, St. Martha is the patron saint of servers, cooks, domestic workers, housewives,  and those in the hospitality industry – those who are behind the scenes...
---
• courage • defeating enemies • empowerment • joan of arc • overcoming obstacles • saint joan • saint of the month • strength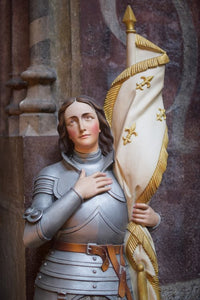 Saint of the month for May 2022 is St. Joan a.k.a Joan of Arc. "The Maid of New Orleans" is invoked for courage, personal empowerment, spiritual power, resilience, overcoming obstacles, and defeating one's enemies. She's the patron saint of military servicemembers (especially female ones), prisoners, and people ridiculed for their faith. Her feast day is May 30th. Looking to spruce up your altars, add to your chaplet or holy card collection, or just learn more about saints and spirits in folk Catholicism? The Saint of the Month box gets you a hand-picked and handmade bundle of saints' goodies selected for you and shipped to...