• courage • defeating enemies • empowerment • joan of arc • overcoming obstacles • saint joan • saint of the month • strength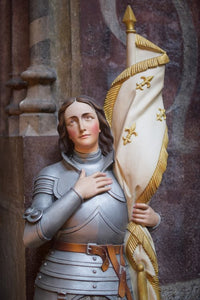 Saint of the month for May 2022 is St. Joan a.k.a Joan of Arc. "The Maid of New Orleans" is invoked for courage, personal empowerment, spiritual power, resilience, overcoming obstacles, and defeating one's enemies. She's the patron saint of military servicemembers (especially female ones), prisoners, and people ridiculed for their faith. Her feast day is May 30th. Looking to spruce up your altars, add to your chaplet or holy card collection, or just learn more about saints and spirits in folk Catholicism? The Saint of the Month box gets you a hand-picked and handmade bundle of saints' goodies selected for you and shipped to...
---
• altar work • bravery • clarity • courage • focus • mars • mars in scorpio • slaying dragons • strength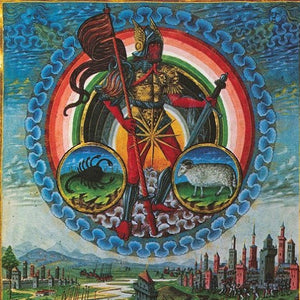 My internet has been complete garbage the past couple of days, so I'm late posting this to various social media spots, for which I apologize! Mars takes two years to make its journey around the sun, and as the planet of drive and action, it's often described in terms related to the archetypal hero's journey – the knight sets forth, has adventures, slays a dragon and all, and ultimately returns home different, having gained or learned something or grown in some way. This two-year cycle began anew earlier in October when the sun conjoined Mars on October 7th. Then the sun entered...
---
• community altar work • cor leonis • courage • healing • leo • power • stamina • talisman • victory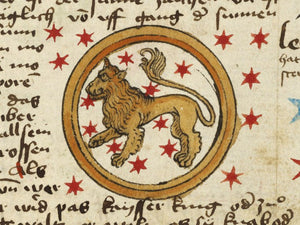 Yes, Saturn's been in Aquarius for a while now. This isn't new. And it will be there into 2023. And it's been all stompy and cranky with the lockdowns and restrictions and quarantines.  But we just had a major, stellar full moon, astrologically speaking (forgive the pun), with the moon in Aquarius conjunct beneficent Jupiter and making actually ZERO hard or negative aspects for just a few hours. Pretty rare lineup of lovely, really. Talked about it in the client forum a bit if you missed it. And right now, the sun's conjunct Regulus, one of the so-called Fixed Stars, the brightest one in...