• booklet • patron saints • sacred heart • saint expedite • saint of the month • saint of the month box • saints • st. expedite • working with saints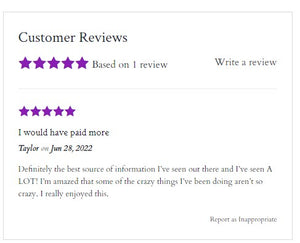 Thanks for the review, Taylor! And you know I want to hear all about those "crazy things" and how you work with St. Expedite in your region and in your personal practice :)  To delve into your own St. Expedite craziness, pick up a copy of my St. Expedite booklet at Seraphin Station. Want a similar book of Catholic conjure on working with the Sacred Heart of Jesus? You can still get the June Saint of the Month Box, which will come with my new booklet on the Sacred Heart.  
---
• altar work • booklet • downloads • folk saints • hoodoo • hoodoo education • hoodoo tricks • saint expedite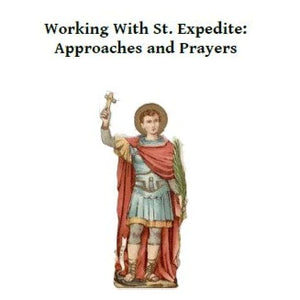 Well, I am super happy to be getting feedback from both experienced practitioners and folks who are new to working with the saints, saying that they found useful and/or interesting stuff in my new St. Expedite booklet. Thanks, creepmouse! I know I didn't do a perfect job of explaining things to an audience new to working with saints, and I'm already aware of a couple of gaps I could fill in a second printing (or just a second booklet, possibly, since this one is pushing the envelope on "pamphlet" at 24 pages long). But I set out to contribute some...