• altar work • get a job • job seeking • money drawing • patron saints • st. raymond • stop gossip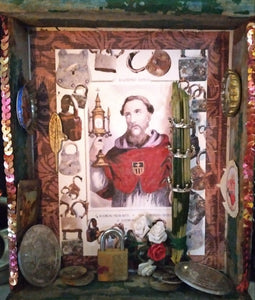 This work begins the night of August 31, the feast day of St. Raymond Nonnatus, but there is some wiggle room and you absolutely can book late, as long as you see slots still available. St. Raymond Nonnatus gets his name — which means the not-born — by virtue of his being delivered by C-section. Considering this happened in the early 13th century, it was quite an unusual event (and doubtless quite grisly), but his poor mother died in childbirth and this was the only way Raymond could be saved. This is where his patronage of pregnant women, childbirth, midwives, and babies comes...
---
• community altar work • get a job • honey jars • jupiter • light settings • love • love drawing • mercury • mercury retrograde • money • st. anthony • success
Community Honey Jars June community honey jars begin Monday, June 14th. There's one for love/relationships and one for prosperity/income (which is Pay What You Can). I've set it up where you can book through Etsy, too, through the process is a bit clumsier and less straightforward there, sorry to say.   Planetary Work Mercury Retrograde remediation and the Lucky Stars Sweet Jar for Jupiter in Pisces both have "rolling enrollment," meaning you can join  in at any time during the transit as long as you see spots still open, as I'll be working some aspect or phase of these continuously.     St. Anthony of Padua 9-Day Service...
---
• community altar work • employment • get a job • intercession of saints • patron saints • saints • st. joseph • st. joseph the worker • steady work • unemployment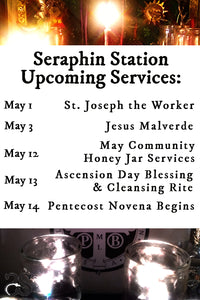 Have vigil lights set and worked on my St. Joseph altar in a nine-day community altar work service beginning on Saturday, May 1st, the feast day of St. Joseph the Worker. I will begin a nine-day novena and chaplet recitation to St. Joseph on this same day, focused on petitioning his intercession for the unemployed, the underemployed, those whose income is unreliable or unpredictable, and those struggling to find dignity in their work. Your petition/intention will be included daily in my novena and chaplet work. You do not have to book a spot in the vigil service in order to have your name...