• cast off evil • cleansing • protection • road opening • spiritual cleansing • st. bartholomew • talisman • uncrossing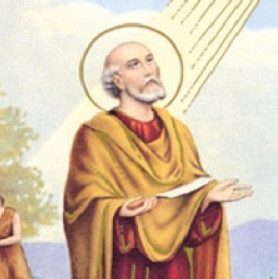 This is a three-day service beginning the night of August 24th, the feast day of St. Bartholomew. There is some wiggle room and you can join up after the work starts as long as you see that there are still spots left and it doesn't say "sold out." St. Bartholomew is the patron saint of bookbinders, butchers, tanners, and cheese makers. Some very brief and pretty confusing scriptural references mean he's numbered among the original apostles, so we don't know that much about him as a historical figure. But as is so often the case, rich folk traditions have filled in the gaps. His strong...
---
• 2015 reparations • altar work • blessing • cleansing • consultations • customer info • florida water • karma zain clients & customers • peace water • preservatives • product news • services • spiritual supplies
Oils and Other Formulas I've been able to order some essential oils and herbs and they should be getting here any minute now. So I'm getting pretty close to being good to go on a full range of regular condition/dressing oil formulas. Same with common bath/floorwash crystal mixtures, and this will enable me to make a decent range of mojo bags and pakets, too. It'll probably be a minute before I'll be able to have a dozen of every type of whole root in my cabinets ready to go on a moment's notice — who knew it then, but those...