• altar work • get a job • job seeking • money drawing • patron saints • st. raymond • stop gossip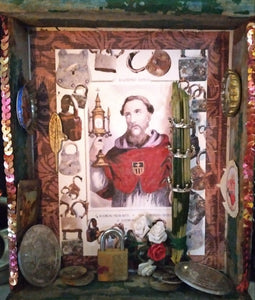 This work begins the night of August 31, the feast day of St. Raymond Nonnatus, but there is some wiggle room and you absolutely can book late, as long as you see slots still available. St. Raymond Nonnatus gets his name — which means the not-born — by virtue of his being delivered by C-section. Considering this happened in the early 13th century, it was quite an unusual event (and doubtless quite grisly), but his poor mother died in childbirth and this was the only way Raymond could be saved. This is where his patronage of pregnant women, childbirth, midwives, and babies comes...
---
• alcoholism • change luck • gambling • job seeking • luck • poverty • prosperity • protection • saint of the month • saint of the month box • San Martin Caballero • St. Martin of Tours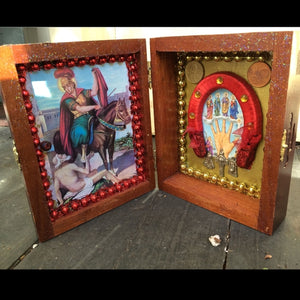 November's saint for the Saint of the Month Box is St. Martin of Tours, aka San Martin Caballero, whose feast day in the Roman Catholic calendar is November 11th. He was a 4th century bishop in Tours but had once been a soldier, and this is how he's almost always pictured in the art of Western Christendom – a soldier on horseback cutting his cloak in half to clothe a beggar. He had a reputation for miracles even while he was still living, and he was one of the first non-martyred saints to be venerated so widely. Officially, he's the patron saint...