• alcoholism • change luck • gambling • job seeking • luck • poverty • prosperity • protection • saint of the month • saint of the month box • San Martin Caballero • St. Martin of Tours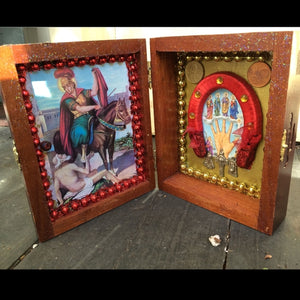 November's saint for the Saint of the Month Box is St. Martin of Tours, aka San Martin Caballero, whose feast day in the Roman Catholic calendar is November 11th. He was a 4th century bishop in Tours but had once been a soldier, and this is how he's almost always pictured in the art of Western Christendom – a soldier on horseback cutting his cloak in half to clothe a beggar. He had a reputation for miracles even while he was still living, and he was one of the first non-martyred saints to be venerated so widely. Officially, he's the patron saint...
---
• community altar work • dangerous jobs • folk belief • folk catholicism • folk magic • folk religion • folklore • jesus malverde • latin american culture • mexico • money • narco saints • poverty • prosperity • protection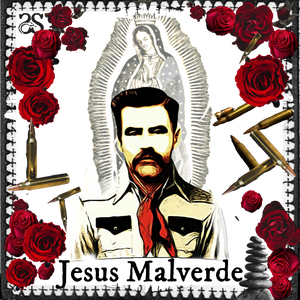 Have a vigil light set and worked on my Jesus Malverde altar in community altar work service beginning on Monday, May 3rd, which serves as the feast day of this folk saint. There is some wiggle room and you can join up after the work starts as long as you see that there are still spots left and it doesn't say "sold out." Jesus Malverde, also known as the Angel of the Poor or the Generous Bandit, is a folk saint who is said to have lived and died in late 19th/early 20th century Sinaloa, Mexico. His reputation as a sort of Robin Hood figure began...